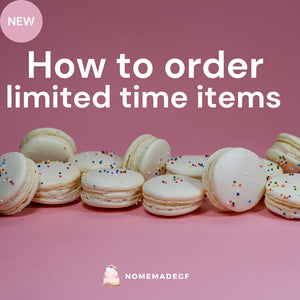 Each week I will feature 1-2 new delicious gluten free products that will be available for pickup Thursdays, Fridays or Saturdays from my home in Woodbury.
I will announce the new items on Saturdays (12 days before they are available to be picked up). Ordering will be open for 1 week (Saturday to Saturday) or until I am fully booked.
View the weekly menu below ↓
Gluten Free Christmas Menu! Pickup 12/21-12/23
---
Cakes and Cupcakes-available anytime!
---
Fresh Recipes From the Blog
Gluten Free Triple Berry Bundt Cake
Blueberries, raspberries and blackberries, oh my! The perfect summer dessert. Hint of lemon, pops of bright beautiful berries, this is certain to be a crowd pleaser. I love the rusticity and simplicity of bundt cakes- so easy yet so delicious. I hope you are having a wonderful summer soaking up the sun and making memories with friends and family. Enjoy!

Go to recipe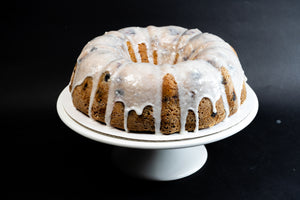 Gluten Free Croquembouche
The time for me to tackle a gluten free Croquembouche has finally come! A Croquembouche is essentially a tower of cream puffs. There are 3 components to this classic French dessert- cream puffs, filling and caramel. That's it! Time consuming yet very simple steps- this classic French dessert is an absolute show stopper. It looks impressive and sounds fancy and is down right delicious! I tried to make the recipe instructions detailed and easy to follow but recommend watching the video for more in depth directions and tips/tricks. Enjoy!!
Go To Recipe